Cascade Hardwoods produces pallet deck boards in our Western hardwoods that are 11/16" thick in the popular sizes of a nominal 4" (3-1/2" actual); 5" (4-1/2" actual) and 6" (5-1/2" actual).  Pallet deck boards are cut-to-length at 40".  All the pallet deck boards are graded to the National Wooden Pallet & Container Association (NWPCA) guidelines.
Cascade Hardwoods also makes 2" x 4" x 48" (1-1/2" x 3-1/2" x 48" actual) pallet stringers in both notched  and un-notched versions.
Cascade's Pallet Stock is part of a unique supply chain in the Pacific Northwest in which shippers bring fruits and vegetables North from the producing farms in California and Arizona.  The trucks then return with unitized pallet stock.  This creates an efficiency in the supply chain where a truck can return with the equivalent of about 4000 pallets of lumber to an area very close to the farms.  Pallets are then assembled by a number of pallet assemblers spread across the farming areas.  As a result, the shipping of much of our food source is done on a carbon-captured wooden pallet where the marketplace has created an extremely efficient, carbon-minimized supply chain.
This capability gives you access to a nearly complete remanufacturing shop right from the mill.  For those distributors lacking reman capabilities, or for manufacturers wanting to repurpose the large areas this equipment takes up, Cascade's "Ready-To-Run Alder" program might be the ideal fit.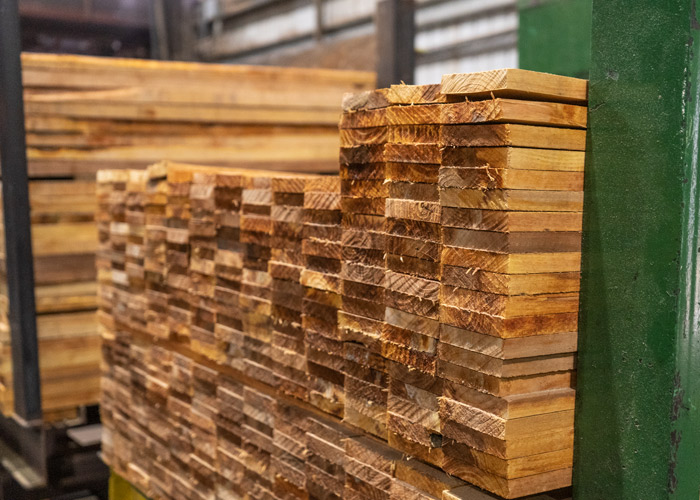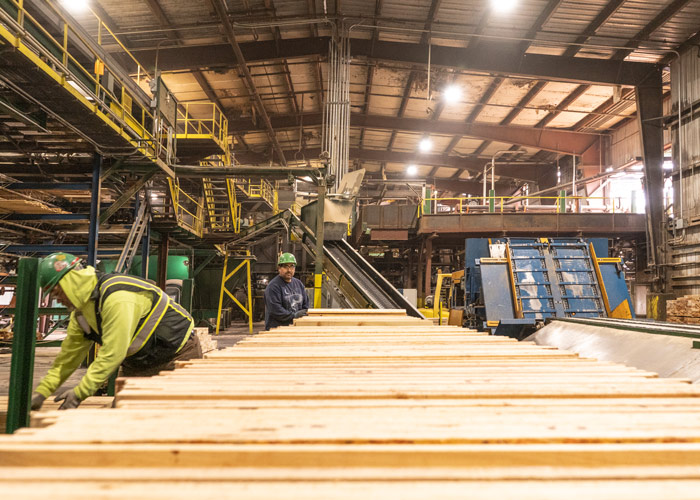 Railroad Ties
Cascade Hardwoods also produces a limited volume of railroad ties in both 7" x 9" x 8'6" and 6" x 8" x 8'6".  Ties are primarily Maple but we also have access to some of the denser Softwood species that are used in ties as well.  If you have a premium industrial blocking or cribbing need that spans multiple truckloads contact us and we will see how it might fit in our production mix.